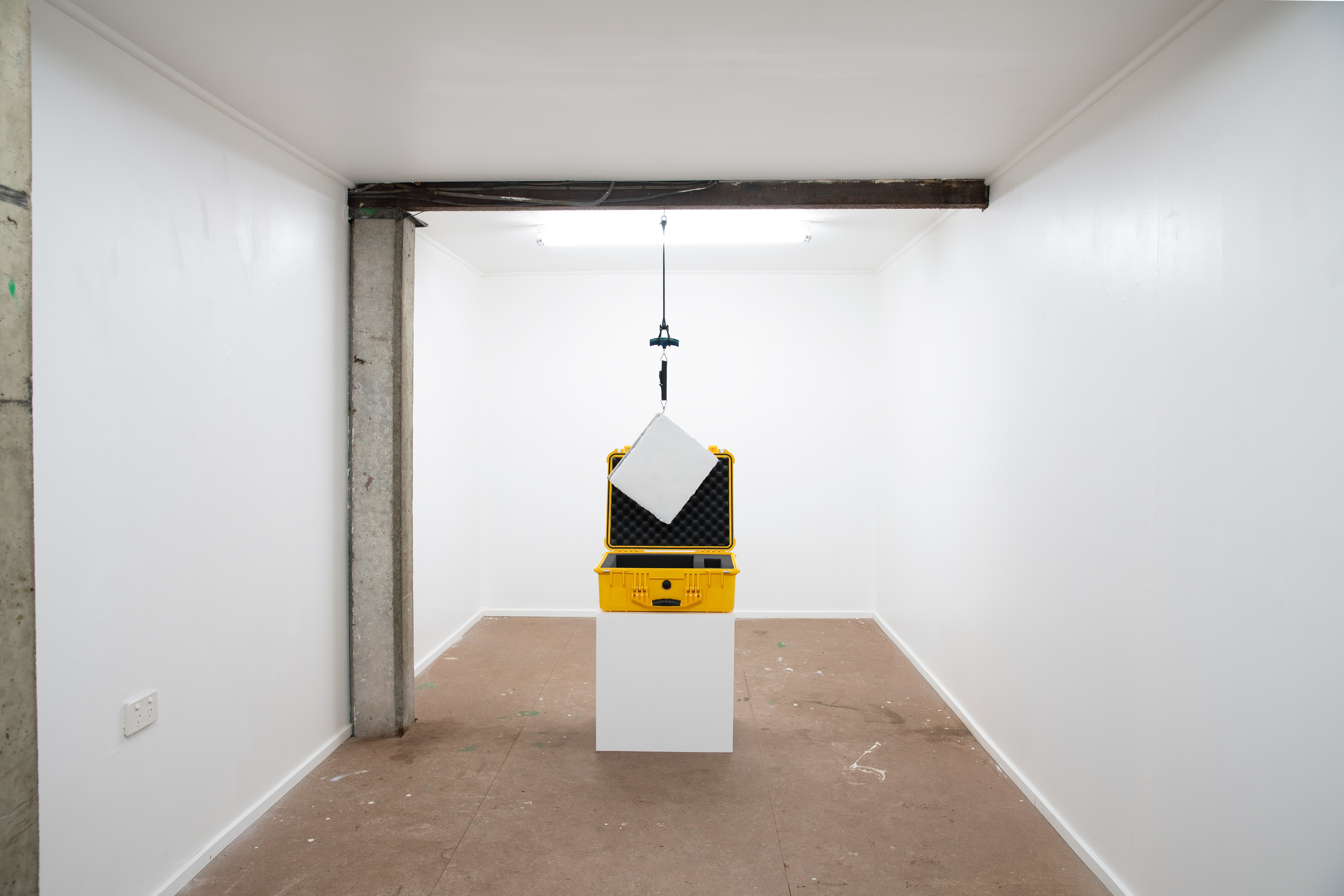 No Edit, 2022. Installation View, Stable ARI.
No Edit, 2022.
Hooks and strap, Korjo luggage scale, Pelican 1550 case, Acrylic paint on canvas, plinth, Instagram account @timedateimage.
No Edit is a sculptural work that is the culmination of a year-long painting and photographic based project.
In the gallery, a painting hangs from a luggage scale. It is positioned directly above an open Pelican case that has been modified to accommodate the suspended objects. With the travel case sitting upon a plinth, the logistics of display and transport become a part of the work.
The monochrome painting is roughly coated in white paint. The trace of several layers of paint is visible at the side and back of the canvas. The layers of paint speak to the process of the painting's construction. At the entrance of the gallery is black vinyl that reads: @timedateimage.
The monochrome painting is the trace of a year-long painting project, whereby, on this single canvas, the artist produced a painting every day during 2021. Each day a painting was created, photographed, posted to Instagram (@timedateimage), and a new ground was painted onto the same canvas to continue the process again the next day. The painting is both a support for the digital images and a sculptural object.
The work reflects on the creation and movement of images across contemporary media, and the habits and labours reflected in the individual administration of these images.
Text and Links:
Catalogue with email conversation between Denise Thwaites and Simone Hine. pdf.
Documentation: