Screen Space

2010 - 2016
Co-directed by Simone Hine and Kyle Weise
Screen Space was a not-for-profit independent gallery located in the Melbourne CBD. As the name suggests, the gallery was dedicated to the exhibition of art that uses screen-based technology or incorporates the projected or moving image, or work in any media that engages directly with screen culture. Screen Space developed its artistic programming, architectural space and organisational structure in order to meet this specific curatorial goal. The gallery was always rent-free and never charged for use of the space by artists or curators. Over six years, Screen Space presented over 80 exhibitions.
While permanently installed 'Small Screen' monitors allowed for a continuous program of single channel works, the gallery was not a screening room, nor a 'black box', and the main spaces were particularly focused on installation, multi-channel and works that extend screen-based practice in innovative ways. Having expanded in 2014 to a second gallery space, the gallery eventually occupied an entire 19th century warehouse in one of Melbourne's iconic CBD laneways.
The gallery combined local and international, established and emerging artists at the forefront of moving image practice. Exhibitors included John Gerrard, Grant Stevens, Megan Cope, Patricia Piccinini, Jordan Crandall, Peter Alwast, Isobel Knowles and Van Sowerwine, Victor Burgin, Amie Siegel, Kelly Richardson, Squaretangle and Nicolas Moulin, among many others.
Screen Space partnered with a variety of other not-for-profit galleries and organisations including the Melbourne Festival, Next Wave, Swinburne University, Level ARI, The Australian Thai Artist Interchange, Boxcopy, Channels: Australian Video Art Festival, and Careof (Milan), among others.
The gallery regularly published catalogues, and critical discourse was crucial to the space. All catalogues are available in print form or free pdf.
Click here for a list of the artists, curators, writers, organisational partners and volunteers who contributed to Screen Space.
The gallery was co-directed by its founders, Simone Hine and Kyle Weise.
Screen Space respectfully acknowledges the Wurundjeri people of the Kulin Nations as the traditional custodians of the land on which the gallery was situated.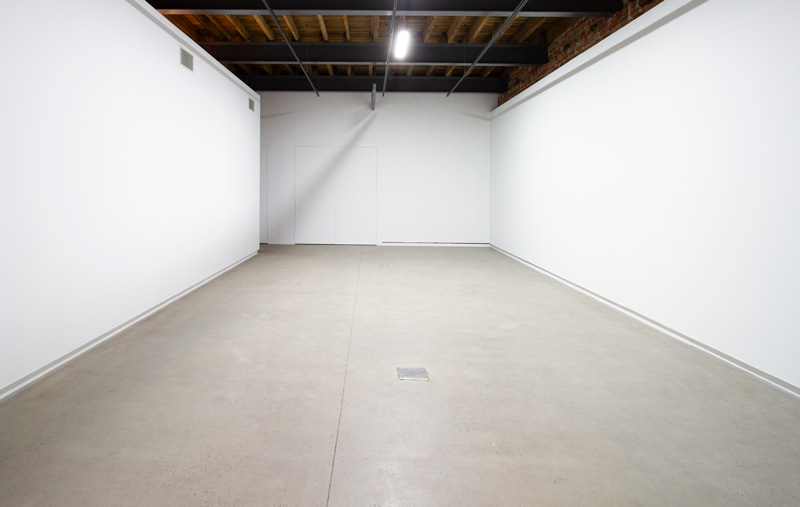 Screen Space, Naarm (Melbourne CBD), Interior View, Ground Floor.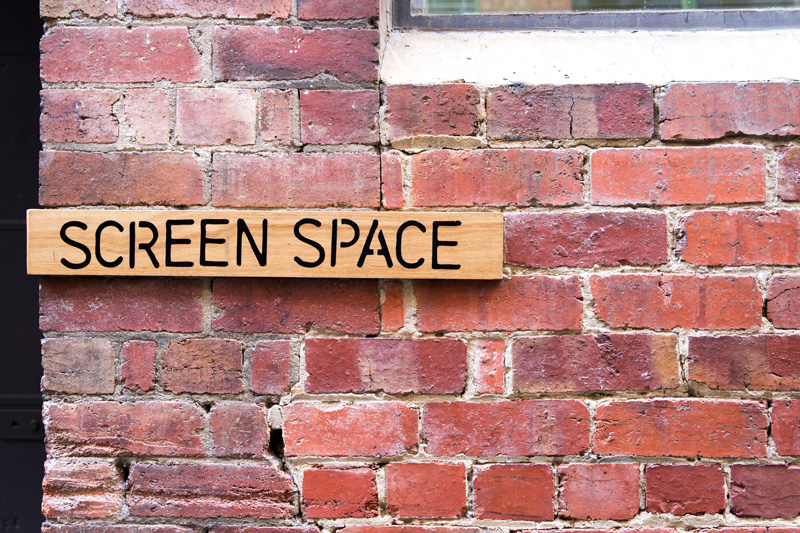 Screen Space, Naarm (Melbourne CBD), Exterior View, Detail.